Joe Biden issued an executive order last year directing the Federal Reserve to begin the process of exploring the elimination of cash and setting up the government to become your one and only banker through the issuance of programmable digital currency called Central Bank Digital Currency (CBDC).
But, it turns out, even the Federal Reserve governors don't think this is a good idea. That will not stop Joe Biden. He will act if Congress does not.
Congress must act NOW to prevent Joe Biden from taking over your bank account. Please take a moment right now to fax Congress and demand they VOTE YES on HR 1122, HR 3712, and S 887. Then read on for the news. — Mat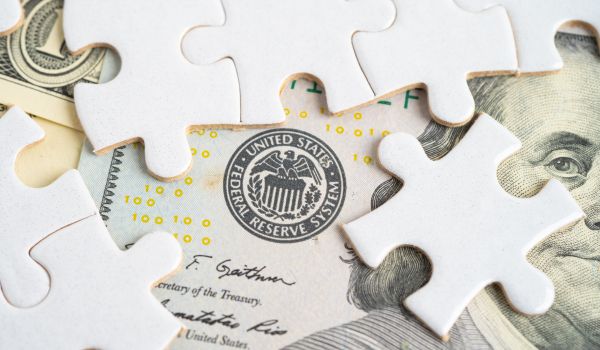 "We already have a safe, sound, stable and broadly available financial services industry in the United States," says Federal Reserve Governor Michelle Bowman. She says she "struggles to find a use" for CBDC and cautions against it. She concludes, "My big concern would be that a CBDC could disintermediate an already functioning, an already very safe and secure and evolving" financial system.
She went on to state something else crucially important: "The Federal Reserve does not have ability to offer individual accounts to the public." Bowman noted, Congress would have to give express permission for the Fed to offer CBDCs and individual bank accounts.
But Biden wants to govern by executive order to weaponize the government to spy on you and use CBDCs to force his outrageous agenda. Don't let him spy on YOUR bank account!
That's where the "CBDC Anti-Surveillance Act" comes in. Sponsored by House Majority Whip Rep. Tom Emmer (R-MN), HR 1122 is designed to stop Joe Biden's financial spying scheme.
Rep. Emmer says the bill is designed to "halt efforts of unelected bureaucrats in Washington, D.C., from stripping Americans of their right to financial privacy."
Specifically, according to Rep. Emmer, the bill does three things:
1. Prohibits the Fed from issuing a CBDC directly to anyone.

2. Bars the Fed from using a CBDC to implement monetary policy and control the economy.

3. Requires the Fed's CBDC projects be transparent to Congress and the American people.
"Any digital version of the dollar must uphold our American values of privacy, individual sovereignty, and free market competitiveness," according to Emmer. "Anything less opens the door to the development of a dangerous surveillance tool."
Joe Biden's buddies in China have already given us a clear example of why we must not allow a Central Bank Digital Currency on our shores.
The Communist Party of China uses its CBDC, the digital yuan, to bar those who value freedom from participating in Chinese society or even spending their own money on necessities.
The CBDC gives the CCP the ability to monitor and control every cent its citizens earn and spend. If the CCP doesn't like what you have been buying, it will simply limit your ability to spend money or completely erase your life savings.
Yaya J. Fanusie of the Center for a New American Security notes that the CCP has now developed applications that determine and enforce the CCP's will on citizen budgets, including earmarking funds for health care or travel.
If the citizen runs out of those funds, that person will be barred from receiving medical treatment or transportation, even if the individual has non-earmarked funds available.
It is not hard to imagine Joe Biden and folks like Alexandria Ocasio-Cortez telling us we cannot spend our own hard-earned money on "fossil fuels" or real meat as part of their "climate change" agenda.
And remember, this is the same administration that — along with tyrannical Democrat governors like California's Gavin Newsom, Illinois' J.B. Pritzker, and Michigan's Gretchen Whitmer — forced people to stay in their houses, forced businesses into bankruptcy, and fined churches for opening during the so-called "COVID crisis."
The City of Los Angeles threatened to cut off power and water from a church. And the City of Pasadena threatened to charge the pastor, staff, and attendees of Harvest Rock Church with "misdemeanors under California and Pasadena law punishable by a fine and/or imprisonment."
In Chicago, the mayor threatened to "seize and destroy" properties of Elim Romanian Pentecostal Church, sending uniformed officers to block their church parking lots, unless the church agreed to obey the mayor's unconstitutional church shutdown orders.
Can you imagine what these tyrants would do if they could control, freeze, or even erase your life savings with the touch of a button?
Sadly, 30+ years of litigating against government bullies has given me the experience to imagine such a thing. I have no doubt that Joe Biden and his friends would like to delete every cent that remains in protesting churches' bank accounts.
"They will tell us that CBDC won't be abused, but we are wise enough to know better," says Florida Gov. Ron DeSantis, who has joined a handful of other governors and state legislators in taking preemptive action by introducing legislation to block Biden's financial surveillance scheme from being enacted in their states.
Thank God some in Congress are waking up to the dangers Joe Biden and his CCP pals have planned. HR 1122, HR 3712, & S 887 seek to prevent Joe Biden from using an Americanized CBDC to monitor and control Americans.
We need YOUR HELP to RALLY REPUBLICANS to PASS THESE BILLS! Demand Congress pass HR 1122, HR 3712, & S887!
Liberty Counsel Action never charges for our work. Few could afford to have a full-time staff member monitoring and defending their rights against a government gone mad in Washington, D.C. But together, with your support, we can win!
Every donation made today will be DOUBLED IN IMPACT by a special Challenge Grant. Please give generously today.

Mat Staver, Chairman
Liberty Counsel Action

P.S. Make a recurring monthly donation and let the Challenge Grant DOUBLE THE IMPACT OF YOUR REGULAR GIFTS!
P.P.S. Fax Congress NOW to protect Americans from a Central Bank Digital Currency, and don't forget to sign our powerful petition!


---

Sources:
Conrad, Jennifer. "China's Digital Yuan Works Just like Cash—with Added Surveillance." Wired, November 8, 2022. Wired.com/story/chinas-digital-yuan-ecny-works-just-like-cash-surveillance/.
Emmer, Tom. "The Biden Admin Wants to Create a Surveillance-Style Digital Dollar That Is Not:Open Permissionless Private that's Why I Introduced Legislation to Prevent Unelected Bureaucrats from Stripping Americans of Their Right to Financial Privacy. Pic.twitter.com/55e2nfmljy." Twitter, February 28, 2023. Twitter.com/GOPMajorityWhip/status/1630629291837800457.
"Fed's Bowman 'Struggles' to See CBDC Use Case." ABA Banking Journal, February 21, 2022. Bankingjournal.aba.com/2022/02/feds-bowman-struggles-to-see-cbdc-use-case/.
Versprille, Allyson, Daniel Zuidijk, et al. "US Presidential Hopefuls Rally against a Digital Dollar ahead of 2024 Elections." Bloomberg, April 22, 2023, Bloomberg.com/news/articles/2023-04-22/us-presidential-hopefuls-rally-against-us-cbdc-plans-ahead-of-2024-elections.