Globalists want a blank check to do ANYTHING they want! The World Health Organization (WHO) just finished a full week of meetings with the Intergovernmental Negotiating Body (INB). Below I will reveal shocking new aspects of their agenda and how the purpose of these meetings is to figure out the best way to push the most radicalized agenda forward.
If the WHO's succeeds, they will finalize a brand-new "Pandemic Treaty" and revised International Health Regulations (IHR). While Joe Biden is trying to bypass the treaty requirement of a 2/3 vote of the U.S. Senate by calling it an "agreement." If Congress does not stop Biden, the WHO will become a one world government!
As bad as everything is that I shared about the WHO documents last week is, that is only the beginning. Our staff started investigating, and we uncovered additional documents with shocking implications.
The WHO states that its governing documents "are intended to be a 'living document' which may be updated by the INB, as it may decide." It reiterates the "understanding" that any agreement "continues to be a living document with further possibilities for updates as deemed appropriate by the INB." (emphasis added)
The U.S. House has a bill that will stop this power grab dead in its tracks. HR 79 will withdraw the United States from the WHO and will stop all funding going to this corrupt, Marxist, one world government agenda. Another bill is moving forward in the U.S. Senate.
The WHO wants to call all the shots — literally. We can't let them. — Mat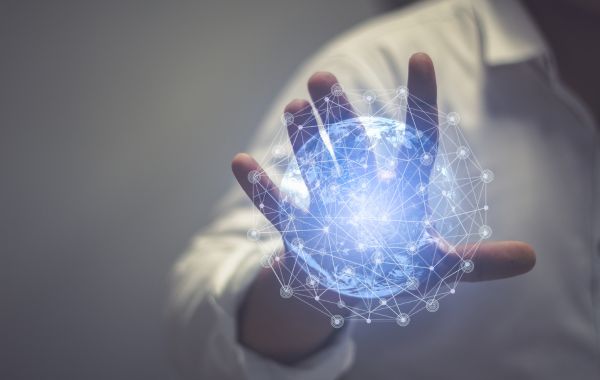 The INB is working on the treaty, titled in part "Zero draft of the WHO CA+," which states the new goal of WHO will be to establish global "universal health coverage."
When the WHO finishes its power grab, every aspect of our private lives will be under the control of a foreign dictator that demands we implement universal health care domestically and pay for it internationally.
In addition, the scope of what the WHO is willing to put on paper is deeply concerning. Here are a few examples:
Supply chains will be controlled by this global government.

It is "building digital health and data science capacities" (online Vaccine Passports and worldwide sharing of your private medical data).

It forces health care workers to address "discrimination, stigma and inequality and eliminating bias" in the workplace as a top priority.

The INB is establishing a path to revoke the sovereignty of every nation, at any time it wishes.

And so much more ...
We MUST demand everyone in Congress take any and all actions necessary to stop this Marxist global takeover. We are beginning to get the attention of members of both chambers of Congress; however, time is running out to mount a massive attack against this takeover.
In chilling Soviet-era form, the INB has a list of which organizations are allowed to be "Observers" in order to attend or to speak up. Only eight groups made the cut and are listed as Observers. This tiny list includes: the Holy See, "Palestine" (not Israel but the Palestinian Authority), Gavi, the Vaccine Alliance (Bill Gates' vaccine group), and even the Order of Malta.
So this means that we literally have violent, brutal terrorists advising the WHO on their actions moving forward. This exposes a critical window into these radical globalists' minds and why they must be stopped. You have to be one of these approved groups to even observe, attend, or make suggestions to the INB.
In the last INB meeting, the introduction, conclusion, and one or two agenda items were public; however, the rest of the meeting was conducted under closed session. Only approved "Observers" can know what is happening in these meetings, and they are very tight lipped. (Don't expect Bill Gates to spill the beans on what actually is going on here.)
And in case you thought becoming one of these approved groups could be a ticket to actually having a voice in this global monstrosity — the INB states, "The list may be updated by the INB, if so decided." So, the INB can silence the voices — even of its approved observers — any time they step out of line.
The meeting that just happened is one of a slew of meetings to push these radical changes.

Our team is working hard to counter these threats. We are meeting with members of Congress to sound the alarm. And urging key leaders to act now.
Partners like you undergird the mission of LC Action to make our vital work possible. Donate today through our Challenge Grant to DOUBLE the impact of your gift.
This is not what our Founding Fathers intended. In fact, it flies in the face of everything they were trying to protect us from in America.
Mat Staver, Chairman
Liberty Counsel Action
TAKE ACTION
Support Liberty Counsel Action with a donation and DOUBLE YOUR IMPACT with our Challenge Grant.
Send your faxes demanding Congress do everything in its power to block the WHO power grab. And sign the petition.
Share this message to like-minded friends.
---
Sources:
"Bureau's text of the WHO convention, agreement or other international instrument on pandemic prevention, preparedness and response (WHO CA+)." Fifth Meeting of the Intergovernmental Negotiating body to draft and negotiate a WHO Convention. World Health Organization, June 2, 2023. Apps.who.int/gb/inb/pdf_files/inb5/A_INB5_6-en.pdf.
"Modalities of Engagement for Relevant Stakeholders." World Health Organization: Intergovernmental Negotiating Body, March 17, 2023. Apps.who.int/gb/inb/pdf_files/inb4/A_INB4_5-en.pdf.
Roguski, James. "Don't Fall For The Decoy." Substack, February 3, 2023. Jamesroguski.substack.com/p/dont-fall-for-the-decoy.