Did you know there is a "Global Surveillance and Monitoring System" based out of the World Health Organization (WHO)? A chilling meeting is happening today to update the WHO's plan to best track and censor anything it decides to label as "Substandard and Falsified Medical Products."
This is one of the many projects the WHO is pursuing to limit medical treatment and censor information that counters their political talking points.
If Joe Biden is not stopped by Congress, the WHO will have unprecedented power to surveil, monitor, track, trace, and control every aspect of our lives. Remember how Dr. Anthony Fauci pushed the deadly combination of Remdesivir and ventilators and suppressed use of repurposed drugs like Hydroxychloroquine and Ivermectin? Now imagine having a global tyrant in charge of these critical health care decisions.
Doctors, scientists, and health care workers will lose the right to treat patients. The freedom to disagree with the "consensus" formed by the WHO and Big Pharma will be erased.
Can you imagine if the WHO had legally binding authority during COVID?
Joe Biden plans to give the WHO unprecedented authority over our daily lives by signing America on to the many amendments of the International Health Regulations (IHR). The only thing that can stop him now is Congress. — Mat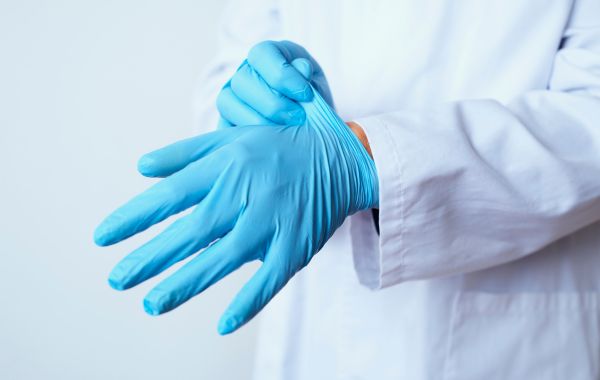 Dr. Peter McCullough is an excellent doctor that I have had the incredible privilege to get to know through COVID. He is the most published doctor in the world in his field of cardiology. He is a brilliant doctor and researcher. When the COVID shot first came out, he recommended some of his patients get the shot. But when he reviewed the early data results in January and February 2021, he changed his mind. Dr. McCullough also wrote the first peer reviewed article on using nutraceuticals and repurposed meds to treat COVID.
Yet, world-renowned experts like Dr. McCullough have been attacked for questioning the CDC, Anthony Fauci, and Big Pharma.
I cannot imagine putting the WHO in charge of medical treatments and protocols, including lockdowns, isolation, and quarantine. But that's exactly what will happen if Congress does not stop Joe Biden. Following the example of George W. Bush (who signed America on to the revised International Health Regulations), Biden is aching to sign the new IHR amendments that will change the WHO from an advisory organization to one with binding authority.
The WHO wants authority to define each of these three categories:
This includes "authorized medical products" that do not meet the WHO's standards.
"Medical products that deliberately/fraudulently misrepresent their identity, composition or source."
"Medical products that have not undergone evaluation" or approval by "regulatory authorities" for the market in which they are used.
I just spoke to a maxed-out crowd at the Florida Summit on COVID, Food, Family, and Medical Freedom. Several ladies told me a strikingly similar story about their husbands being admitted to the hospital for COVID. They received the deadly protocol of Remdesivir and a ventilator. Sadly, they died. They said if they had known then what they know now, they would have made a different decision.
But they trusted the CDC, the FDA, and the media that was being paid by the Biden administration to lie about COVID and the shots.
We cannot bring back these people. But we can make sure that Biden does not enthrone the WHO to exercise this kind of deadly control over our health care.
It is critical to act NOW!
Our staff is working on Capitol Hill to meet with multiple legislators urging them to act now. We hope you will join us by giving your best gift to strengthen our voice against tyranny and support our mission by signing up for recurring monthly donations to help end this. Our Challenge Grant will DOUBLE THE IMPACT OF YOUR GIFT.

Mat Staver, Chairman
Liberty Counsel Action
DOUBLE the impact of your donation!
Send faxes to key members of Congress to stop the WHO takeover. And then sign our petition.
---
Sources:
"The WHO Member State Mechanism on Substandard and Falsified Medical Products." n.d. Accessed November 14, 2023. Iris.who.int/bitstream/handle/10665/332635/WHO-MVP-EMP-SAV-2019.04-eng.pdf?sequence=1.
"Informal List of Intergovernmental Meetings." World Health Organization: Member State Mechanism on Substandard and Falsified Medical Products. Accessed: November 14, 2023. Apps.who.int/gb/gov/en/intergovernmental-meeting_en.html.