Some of our team participated in the largest pro-Israel gathering in the history of America on the Washington Mall. About 300,000 people gathered this week to support Israel after the brutal terrorist attacks of October 7.
The brutality of Hamas, their love of death, and their lies become more evident every day. We now have evidence that one of the captives taken to Gaza was a pregnant mother who gave birth in a Hamas bunker under the hospital. Multiple videos confirm Hamas used these hospitals as their headquarters.
Inside one MRI room, all the security cameras were blocked. Hidden behind the MRI machine was a Hamas "grab bag" complete with an AK-47, ammo, grenades, and other weapons.
As Israel's IDF move across northern Gaza, lie-after-lie is being exposed. Despite the White House now confirming that Hamas has sophisticated tunnels under the hospitals, Joe Biden still wants to give the Palestinian Authority (PA) and the Palestinians in Gaza 100 million dollars.
And on top of that, he wants to give the United Nations Relief Works Agency (UNRWA) 9 BILLION dollars. The PA and UNRWA have indoctrinated children to become "martyrs" by killing Jews.
STOP THE INSANITY. NOT ONE CENT TO FUND TERROR!
Urge Congress to stop funding terrorism, sanction Iran, and boot the Iranian spies out of our government! — Mat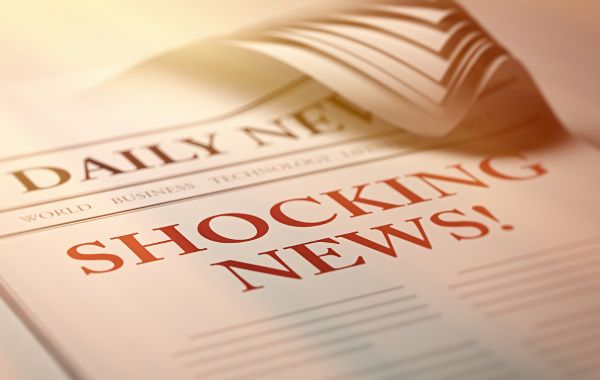 The American media and many others have consistently pushed a completely false narrative about Israel. The following are just a few of the lies that Hamas and the Palestinians have spread:
Lie: There are no military operations under the hospitals.

Israel's military force has taken control over the Shifa hospital and found extensive evidence of a Hamas military command center, guns, ammunition, and grenades. There was also extensive evidence that the Israeli hostages were being held there with chairs and wire binds that were abandoned.

Lie: There are no military operations in schools, playgrounds, etc.

Rocket launchers have been discovered in hospitals, schools, playgrounds, mosques, and a Boy Scouts underground facility.

Lie: Children are being targeted by Israel
Hamas cannot be trusted. The top three Hamas leaders are worth a collective 11 billion dollars. Their wealth has come from stealing "humanitarian" aid – the same kind of aid Joe Biden is wanting to give them. We cannot fund terrorism.
Sadly, one of the lives lost in Israel on October 7 was Vivian Silver, a 74-year-old Israeli peace activist with Canadian and Israeli citizenship. She spent years driving Gazan cancer patients to Israeli hospitals for treatment.
On that horrible day of October 7, Vivian was in Kibbutz Be'eri. When the attack began, she was talking with her son and joking in her usual joy. But quickly she realized the end had come when the Hamas terrorists broke into her home while her son was still talking with her on the phone.
As Christians and peace-loving people, we cannot understand the depth of this evil hatred. Shockingly, America, Europe, and the UN have been funding this hate for decades under the guise of "humanitarian" aid.
The PA and Hamas have used these funds to indoctrinate children to aspire to become terrorists. When a mother in Gaza heard that her son had been killed, she ran out in the streets joyfully proclaiming that he became a "martyr" by killing Jews.
How do you think Hamas constructed 311 miles of sophisticated underground tunnels? How did they obtain so many weapons? And how is it that their leaders are billionaires? The answer is simple – "humanitarian" aid.
We cannot let this terror spread to America. We must stop funding terror.
This cancerous ideology has also infiltrated America through our universities, and even some members of Congress. Six years ago, Rashida Tlaib joined a private Facebook group known as the Palestinian American Congress. Its founder, Maher Abdel-qader, has extensive ties with Tlaib and is himself a Holocaust denier. On October 7, the group posted in support of Hamas.
In an October 12 post, one member said, "We don't want to throw you in the sea...we want you to ride it back from where you came." The message was accompanied by a picture of an elderly Israeli woman and a Hamas terrorist holding her captive.
My friends, this is serious. NEVER AGAIN means NOW. We must take decisive action NOW!
I urge you to ask Congress to take the following actions:
No funds to the Palestinian Authority and Hamas.

No asylum of Palestinians from Gaza into America.

Expel the Iranian spies that infiltrated the U.S. government.

Sanction Iran to the fullest extent possible.
And the Senate needs to act on all of that as well as pass the end of funding for Hamas terrorism through HR 340, the Hamas International Financing Prevention Act.
The terrorists are already here. They have freely crossed our southern border. Iran is exploiting our weakness to inflict terror on U.S. soil.
We are working on the ground in Washington to make your voice heard.
Thanks for your prayers and support. At this critical time, DOUBLE your impact with our Challenge Grant.
Mat Staver, Chairman
Liberty Counsel Action
TAKE ACTION
Please, give generously today and DOUBLE THE IMPACT of your gift with our Challenge Grant!
You can also add your name to our petition by selecting here.
---
Source:
Schoffstall, Peter Hasson Joe. 2023. "Rashida Tlaib Member of Secret Facebook Group Where Hamas Terrorists Glorified." Fox News. November 14, 2023. Foxnews.com/politics/rashida-tlaib-member-secret-facebook-group-where-hamas-terrorists-glorified.
Tsarfati, Amir. Telegram, October 18, 2023. T.me/s/beholdisraelchannel.