Despite the known risks, the CDC is now recommending pregnant women get the COVID shot BEFORE the pharmaceutical manufacturing companies even finish their own studies on safety. Pregnant women were excluded from the original safety studies, and BOTH Pfizer and Moderna say they won't finish trials on pregnant women for some time!
In the U.K. alone, thousands of women have officially recorded reproductive-related problems after these injections. And there are now many reported incidents of miscarriages in America.
Make your voice heard by sending an urgent fax to key leaders demanding freedom to make your own decisions. No mandatory vaccine passport. - Mat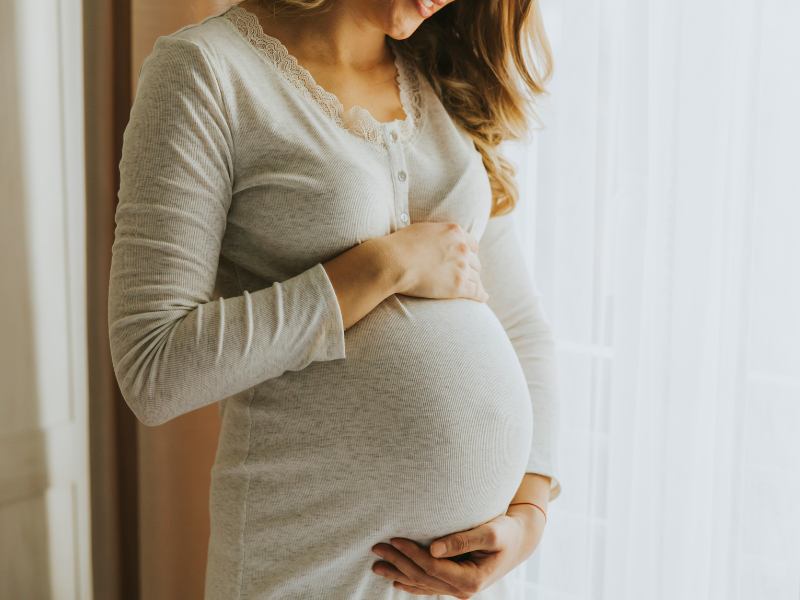 Dr. Janci Chunn Lindsay holds a doctorate in biochemistry and molecular biology from the University of Texas. She has over 30 years of scientific experience focused primarily on toxicology and mechanistic biology. Dr. Lindsay is a vaccine expert, and she has extensive experience in infertility adverse side effects. On April 23, she warned the CDC (Centers for Disease Control and Prevention) about infertility and miscarriages from all three—Pfizer, Moderna and J&J.
She warned, "There is a credible reason to believe that the COVID vaccines will cross-react sperm, ova, and placenta, leading to impaired fertility and impaired reproductive and gestational outcomes."
Her concern is shared by respected virologist Dr. Bill Gallaher, Ph.D., and former Chief Scientific Officer and Vice President of Pfizer Michael Yeadon. At Pfizer, Yeadon led "teams of up to 200 staff across all disciplines and won an Achievement Award for productivity in 2008."
Women across America are forming Facebook groups to share and discuss how their own bodies are reacting to these injections. In a matter of days, these groups mushroomed into thousands of women posting highly personal stories of their own body's reactions.
However, Big Tech can't handle someone sharing their personal reactions after these injections! Even when these FB groups use special code words to describe the vaccine such as "Maxine" or the "hokey pokey" ... they still got shut down—as recently as yesterday. Only affirmation or silence about these injections is allowed.
The push now for a vaccine passport is much broader than COVID. I can tell you that this agenda has been in the works long before COVID. Urge our governors and legislators to take the lead on keeping COVID vaccines the free choice of those who may receive them.

Dr. Lindsay went on to say, "I have yet to see a single immunological study which disproves this [problem with infertility]. Despite the fact that it would literally take the manufacturers a single day to do these syncytin studies to ascertain this [once they had serum from vaccinated individuals], it's been over a year since the assertions were first made."
My team is watching these concerns play out in real lives. More than 150 reported miscarriages in America have been reported following one of these COVID shots, and that number is likely less than 1% (according to research by Harvard and the CDC).
The U.K. is using Pfizer and AstraZeneca. In that nation alone, post-injection reports include all of the following problems:
Make your voice heard with a critical fax demanding that taking an injection must remain a personal choice.

Dr. Lindsay warned the CDC that "we could potentially sterilize an entire generation." This warning comes from a vaccine expert and is shared by many other experts. And as I will share in a later email, Pfizer has known of this concern for some time. Yet the CDC is now recommending pregnant women get the shots.
We are helping a pregnant mother who is being forced to get the shot to finish her nursing classes despite these serious concerns. This underscores why no one should be forced.

Tell governors and legislators NO MANDATORY VACCINE PASSPORTS!
When we first began messaging against vaccine passports, no state had taken action. Now there are 45 bills in 21 states. This week Florida passed legislation banning vaccine passports by government and private business.
We must keep up the momentum. Fax and sign the petition to the governors and legislators to say NO MANDATORY VACCINE PASSPORTS OR TRACING APPS!

When you give to LC Action, your donations help give these women a voice and educate people on both sides before they make these life-or-death decisions. Please consider signing up for a recurring gift today to help our mission, or send a one-time donation to keep us moving forward.

Please join me in praying for our nation and the future path we will take. I encourage you to pray through Psalm 25:5: "Guide me in your truth and teach me, for you are God my Savior, and my hope is in you all day long."
Sincerely,
Mat Staver, Chairman
Liberty Counsel Action
P.S. Send a fax to key leaders demanding they do not mandate vaccine passports. And sign our petition to these leaders to be delivered at critical moments. Then select here to equip our staff to fight for free and fair medical choices.
Sources:
AIER Staff. (2020, Nov 21) An Education in Viruses and Public Health, from Michael Yeadon, Former VP of Pfizer. American Institute for Economic Research.
Katsuyama, J. (2021, Apr 22). CDC: COVID vaccines appear safe for pregnant women. KTVU FOX 2.
McGovern, C. (2021, Apr 19). Thousands of reports of menstrual irregularities, reproductive dysfunction following COVID vaccines: While the media have focused on blood clots, the UK has registered another phenomenon taking place after coronavirus vaccines. Lifesite News.
Wolford, B. (2021, May 3). Washington events can increase capacity with vaccinated-only sections, governor says. The Olympian.