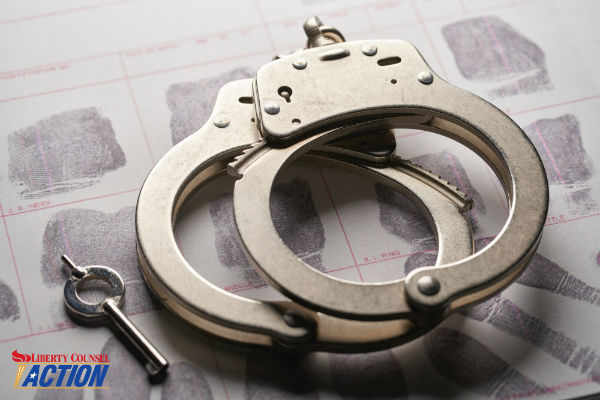 This past Monday, February 24, democratic Virginia Governor Ralph Northam signed a drastic new juvenile sentencing bill into law. This bill allows prisoners serving life sentences to be eligible for parole if they were convicted before age 18 and have served a minimum of 20 years in prison.
Do you remember the sniper who shot and killed at least 10 people in and around Washington, D.C. on a shooting spree in 2002?
Lee Boyd Malvo was convicted in Virginia in 2004 for a string of sniper shootings in Virginia, Maryland, and Washington, D.C. He was 15 years old when the crimes were committed, and 17 when he was convicted. He was sentenced to life in prison and has been serving time for the past 16 years.
However, Malvo's life sentence may be cut short due to the new law.
On The Daily Caller, Mary Margaret Olohan writes,
Malvo was serving a life sentence after he terrorized the D.C. area in 2002 at age 17, according to Fox 5 DC. The young man was 15 when he came from Jamaica and met John Allen Muhammad, who indoctrinated Malvo and led him on a sniping spree throughout the United States that ended in 10 deaths throughout Maryland, Virginia and the District of Columbia.
According to CNN, the shooting victims ranged from ages 13-72, and included both men and women. Often, the victims were shot in normal, everyday places such as stores or gas stations.
Virginia's new law will allow Malvo to be considered for parole starting in 2024, because he was a minor when he was convicted. However, his age does not reduce the atrocity of the murders, nor does it mean the consequences of his actions should go unpunished or be reduced! His being eligible for parole just because he was convicted of these crimes as a juvenile is an unjust and irresponsible action of the lawmakers in Virginia.
This bill is just one of many pieces of radical legislation Virginia has proposed this year. In the past few weeks alone, Virginia has had an alarming number of bills work their way through the legislature. These include laws that, if passed, would encroach on the religious freedoms of Christians and force them to choose between following their conscience OR obeying the law.
Here are some consequences if these new bills were to be passed:
Young girls will no longer have privacy or safety in public restrooms or protections at school.

Christian colleges would no longer be able to have dorms according to biological gender.

If a landlord rents a portion of their own home, they are forced to allow those participating in LGBT conduct into their own homes.

Professional conversations from a Christian perspective with anyone under 18 on resolving LGBT issues would be outlawed.
This is just a sample of what could come nationwide if our values lose in the November 2020 elections. This is why it is time for Christians to STAND UP and vote their values!
In just a few months, Virginia has lurched so far to the left it would be completely unrecognizable to the many Founding Fathers that were born there. The reason? Pastors were silent. A huge number of races didn't even have the option of a candidate supporting basic freedoms. And tons of voters stayed home. That is how Virginia got into this mess.
We need to start today to educate people on their rights. We need to call them to an understanding of the importance of being involved this year. And we need to show the clear choice our nation is facing between freedom or radical governmental control over our families, our homes, and our lives.
Don't let what's happening in Virginia happen to the whole country. Our best defense against these attacks on our religious freedoms is found in the polling booths of America. Wake up and vote this November. The future of America – and the lives of countless Christians - is at stake.
---

Liberty Counsel Action works to empower patriots across America to defend our nation's future. You can receive our free email alerts with breaking news and legal analysis of what is really happening on Capitol Hill and around the world. Sign up now.

LCA advances religious liberty, the sanctity of human life, and the family through law and policy education, training and advocacy. We depend on your support to make a difference at the federal, state and local levels.
Click here to GIVE NOW.