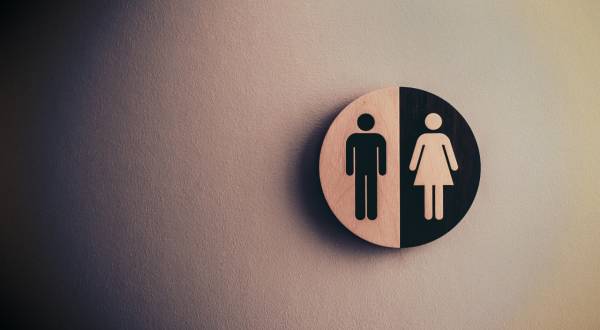 2020 has been a very busy year for Virginia's Democratic governor, Ralph Northam. He has signed over 240 pieces of legislation so far this year, with 77 of them being passed after state-wide COVID-19 restrictions were put in place.
Governor Northam has been signing numerous radical bills into law amidst the panic of COVID-19. While the citizens of Virginia have been ordered to stay at home, Governor Northam has been busy pushing the liberal agenda even further into our law books.
One of the most troublesome laws he has signed as of late presents a very grave danger to churches and other religious institutions.
This law is called the Virginia Values Act. The Virginia Values Act (SB 868) extends non-discriminatory protections to persons regardless of "gender identity" and "sexual orientation," and prohibits discrimination based on these qualifications in places that are open to the public and/or provide "public accommodations." The fines for breaking this law amount up to $50,000 for the first offense and up to $100,00 for subsequent offenses.
According to the law, most businesses and organizations that are open to the public (including religious institutions such as churches) must abide by these "nondiscriminatory" rules. These businesses are not even allowed to segregate public accommodations based on gender.
Under the new law, when a "transgender" person comes to church or any other place open to the public, they are allowed to use whichever bathroom corresponds to the gender they identify as. For instance, if a man's biological sex is male but he identifies as a woman, he is now allowed to use the women's restroom because he cannot be "discriminated" against based on his gender identity. This presents a huge safety problem for others, especially women and children. It will be easier than ever for potential predators to prey on people in bathrooms under the guise of being "transgender."
In addition to the safety factor, the Virginia Values Act jeopardizes the religious freedoms of churches and other religious organizations.
Victoria Cobb, president of The Family Foundation, explains it well:
On Saturday of Holy weekend, Governor Northam signed into law SB 868 (D-Ebbin), a bill that weaponizes the Attorney General and agitating "LGBTQ" activists to target Virginia businesses, private schools, religious nonprofits, and even churches who continue to maintain their long-standing convictions about marriage, gender, and sexuality.
This law, in the name of protecting LBGTQ members from discrimination, discriminates against churches! The law does not provide exemptions for organizations unless it is a private club or it is not open to the public. Most churches and many faith-based organizations are open to the public, so they are not included in the exemption.
Because of the law, churches will now either be fined for standing by their convictions or crumble under the fear of man.
As Christians and patriots, we need to be vigilant and aware of the things going on around us, even during – especially during – the pandemic. This law is just one of many attacks the American church is facing. Let us pray for strength, courage, and justice in this situation.

---

Liberty Counsel Action works to empower patriots across America to defend our nation's future. You can receive our free email alerts with breaking news and legal analysis of what is really happening on Capitol Hill and around the world. Sign up now.

LCA advances religious liberty, the sanctity of human life, and the family through law and policy education, training and advocacy. We depend on your support to make a difference at the federal, state and local levels.
Click here to GIVE NOW.