Numerous pastors and other faith leaders from all over Virginia drove to Richmond to speak up for religious liberty during an important Senate committee meeting...only to have the meeting unexpectedly pulled out from under their feet on February 26, 2020!
The meeting was going to cover bills HB 1663, HB 1049 and HB 1418. All three of these bills include LGBT provisions and would directly violate religious freedom in Virginia.
These pastors waited more than six hours for the meeting to start, eager to make their voices heard – and then, just like that, they were informed that the meeting was canceled.
Victoria Cobb, from The Family Foundation, writes:
So many Pastors and heads of Christian schools drove for hours from every corner of the state to show up EARLY and FILL THE ROOM of the Senate General Laws committee in the state Capitol, waiting for over SIX HOURS to make a mighty stand by speaking in support of religious freedom, which has come under attack like never before in Virginia! Many pastors gave up their whole day and even canceled their Wednesday night plans at their church.
The hearing was rescheduled for February 27, after the Senate adjourns – but this unexpected change in plans shows a gross disrespect for the pastors and Christians of Virginia.
Some of the organizations represented by those who came include the Southern Baptist Conservatives of Virginia, the Association of Christian Schools International, the Virginia Catholic Conference, and The Family Foundation itself.
These faith leaders sacrificed their time and money to attend this important meeting yet were met with a bold attempt to silence their voices. This is an unacceptable act of oppression by the Virginia legislature.
However, though Virginia may try to silence the voices of Christians, this just gives us a prime opportunity to take an even greater stand! Now is the time to take action. We cannot allow our faith to be dismantled and disregarded.
We have an urgent time window to equip pastors and churches with the tools they need to help our nation choose the right path. Sponsoring the Silence is Not an Option video and booklet will provide clear guidance on what pastors, churches and non-profits CAN DO in these battleground states to overcome this sinister campaign to silence the voice of Christians. Show your support for pastors and encourage them to speak up!
We MUST take a stand – nationwide change begins in our own backyard.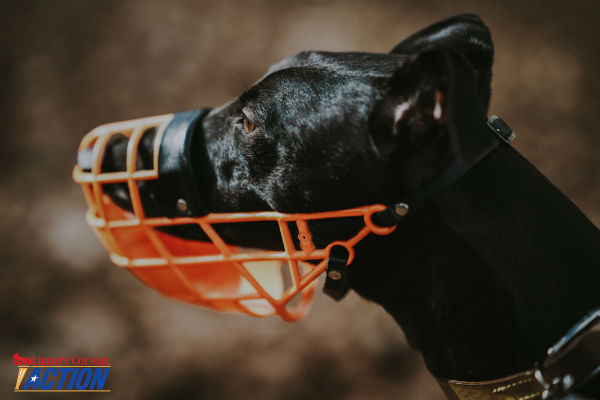 ---

Liberty Counsel Action works to empower patriots across America to defend our nation's future. You can receive our free email alerts with breaking news and legal analysis of what is really happening on Capitol Hill and around the world. Sign up now.

LCA advances religious liberty, the sanctity of human life, and the family through law and policy education, training and advocacy. We depend on your support to make a difference at the federal, state and local levels.
Click here to GIVE NOW.