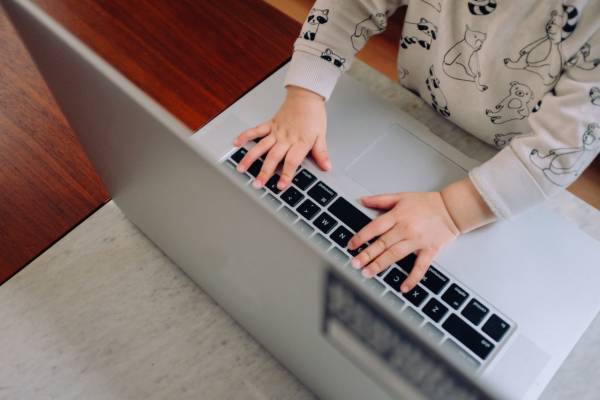 Liberty Counsel Action proudly fought against additional funding for PBS during the COVID-19 bailout because of the organization's efforts to push radical LGBT beliefs and actions onto preschool children. We reached out to some of the highest levels of leadership in Congress and successfully advocated that PBS Kids' own actions have moved it from a non-controversial, government funded information organization, to one that is pushing LGBT behavior onto preschool aged children.
The funding for PBS was reduced from the $300 million dollar grant included in the bill passed by the U.S. House, to $75 million dollars during negotiations in the U.S. Senate.
PBS Kids is taking a complex, emotional issue even for adults and forcing their own viewpoint onto our children. Topics that are usually avoided in polite adult conversation, PBS Kids is pushing very young, impressionable children to try to process and understand.
What's more, PBS is using our tax dollars to push this agenda. If PBS continues to push their personal radical agenda onto preschool children, they no longer deserve any federal funding of our tax dollars.
PBS has a choice to make.


Open Letter to the Board Members of PBS:
I want to thank you for your service on the board of PBS.
It is in regard to your work there that I want to bring a sensitive topic to your attention. I'm sure you are aware that the first COVID-19 bill (HR 748) had grants to PBS that were reduced from $300 million to $75 million. It might surprise you that Liberty Counsel Action worked toward this reduction on Capitol Hill. Allow me to explain why.
PBS Kids chose one side of a complex and controversial political issue and then pushed their viewpoint onto preschool children. Specifically, when you used Arthur, Clifford, and Billy Porter on Sesame Street to push LGBT behaviors onto preschool children, this breached a trust with every conservative mom in America.
Those decisions moved PBS from a relatively uncontroversial organization to one that is the focus and frustration of conservative moms across America. Many mothers have banned PBS Kids from their home. Others have banned all but a few shows in their house. At this point, PBS Kids has become a flashpoint that is considered when your organization asks for additional funding. It leaves the taint of a one-sided organization with a liberal agenda.
We understand that leaders in the media lean disproportionately to the left. This lack of balance and diversity of perspective can unfortunately lead organizations like yourself to make choices that offend large numbers of the Americans you are trying to serve. At this point, I believe it is necessary to restore your image to a neutral organization and back away from complicated and controversial programming for kids.
Liberty Counsel Action and PBS Kids share some of the same goals. We want to see you on a path to regain the trust of these conservative moms. In addition, we want to see PBS Kids restored to a place where funding for PBS Kids is not a controversial issue that hurts your future funding.
If you'd like to work with us, Liberty Counsel Action stands ready to help you in this area. We request and look forward to your response.
Sincerely,
Amber Haskew
Director of Public Policy
Liberty Counsel Action
LCAction.org
In partnership with:
Monica Cole
Director
One Million Moms
OneMillionMoms.com


Liberty Counsel Action is a policy group that works in Congress to educate legislators on the conservative point of view in America and find common-sense solutions. We represent hundreds of thousands of Americans who your organization works to serve across America.
OneMillionMoms.com, a division of the American Family Association, was begun to give moms an impact on the decision-makers and let them know we are upset with the messages they are sending our children and the values (or lack of them) they are pushing.
---

Liberty Counsel Action works to empower patriots across America to defend our nation's future. You can receive our free email alerts with breaking news and legal analysis of what is really happening on Capitol Hill and around the world. Sign up now.

LCA advances religious liberty, the sanctity of human life, and the family through law and policy education, training and advocacy. We depend on your support to make a difference at the federal, state and local levels.
Click here to GIVE NOW.