My legal team has already started our appeal against the jury's verdict in Planned Parenthood's vengeance trial against Sandra Merritt. The total they awarded the abortion giant has expanded to 2.2 million dollars from her and other pro-life heroes. However, that number will increase in the final award.

But this is not the only thing my client Sandra is facing. We expect another announcement on December 6. That's when we'll learn whether the bogus state criminal charges pending against Sandra will go to trial.

If convicted, Sandra could spend more than a decade behind bars—all for exposing Planned Parenthood's heinous trade in human body parts harvested from the bodies of tiny infants.

A few days ago, I met with legislative leaders. Thanks to your support and Sandra's work exposing the need for additional legislation like the Born-Alive Abortion Survivors Protection Act, we are making this a high legislative priority.

Will you consider partnering with us through a quick donation today to help us make this goal a reality? Then I want to share some of the shocking details of what just happened in Sandra's case below. -Mat

Harry Mihet, Vice-President of Legal Affairs and Chief Litigation Counsel, and Sandra Merritt
Even before the jury retired to consider its verdict last week, my legal team predicted it would take a miracle to defeat Planned Parenthood's revenge suit in California against our client, Sandra Merritt.
"Based on the [judge's] jury instructions and the verdict form, which are incredibly biased and designed to straitjacket this jury to find against us, it will take an absolute miracle to pull out a victory."
How biased, you ask? Well, let me list a few examples...
First Amendment tossed out
Here is an exact quote from Judge William Orrick's instruction to the jury, which he read aloud in court:
"The First Amendment is not a defense to the claims in this case for the jury to consider. Defendants' argument that they were citizen journalists was admissible as context for the Defendants' case, not as a legal defense."
That ruling severely tied our hands during the trial. It also creates a new and dangerous precedent which puts investigative journalists in America at risk.
Truth and criminality don't matter
Here's another gem from Judge Orrick's error-strewn instruction to the jury:
"I need to emphasize what this case is not about. It is not about the truth of whether Plaintiffs profited from the sale of fetal tissue or otherwise violated the law in securing tissue for those programs. It is not about whether any Plaintiff actually engaged in illegal conduct."
But the truth is that Planned Parenthood sold aborted body parts as the undercover evidence captured by Sandra and her colleague David Daleiden reveals.
The startling revelations in the videos—nearly all of which were banned from Orrick's court—sparked House and Senate investigations which led, in turn, to criminal referrals of Planned Parenthood to the FBI.
But Orrick told the jury to close its eyes to the obvious.
Judge Orrick ORDERS jury to find Merritt and Daleiden guilty
And that's not all. Orrick also told the jury they HAD to find Merritt and Daleiden guilty of trespassing for their undercover journalism at Planned Parenthood conferences in public convention centers, before the jury retired to consider a verdict.
The judge said the jury must presume that Planned Parenthood suffered damages from the videos and the abortion giant should be awarded money.
Trial judge linked to Planned Parenthood
Judge Orrick, by the way, has deep ties to Planned Parenthood. He helped launch, run, and fund a Planned Parenthood facility that shares space with a family resource center where he served as a founder, officer, and director.
And that Planned Parenthood facility belongs to one of the Planned Parenthood affiliates suing Sandra!
Orrick didn't disclose any of this information when he took Planned Parenthood's civil lawsuit targeting Sandra. And when it was discovered, he refused to recuse himself from the case.
This gross miscarriage of justice is why I must appeal this verdict against Sandra. And the evil Sandra exposed is the reason our team in D.C. is fighting so hard for the Born-Alive act.
I hope you will send in a donation today. Sandra Merritt set out to help these babies delivered alive and then dissected for their organs. I want to help finish the job and hold Planned Parenthood's abortionists accountable.
We encourage you to send a fax today to let pro-life Democrats know to add their support to the Born-Alive Act.

I'm excited that some of the U.S. legislators were asking questions about Sandra's work this last week. They wanted to see some of the videos for themselves. And we are compiling a document for these congressional leaders with the same details I've already shared with you.
This is the most important pro-life battle in a generation. And it's also highly expensive. That's why I'm asking for your generous support now.
Thank you for the difference you make as we, together, stand for life and liberty in America today!
Onward,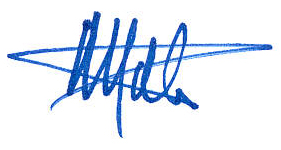 Mat Staver
Chairman, Liberty Counsel Action


P.S. While the information from this case is still fresh, it is critical to take a stand for newborns' right to life. Visit our new page at LCAction.org/BornAlive or send a fax today to urge Congress to immediately protect these newborns. If you are able to donate, your support allows us to continue fighting for life. Help us spread the word about the dangerous blockade against this bill by sending this email to your friends.