A group of 20 Democrat state attorneys general signed a joint letter to Facebook pushing the tech corporation to censor MORE viewpoints using code words like "bias," "hate," "harassment," and "intimidation."
This censorship battle is heating up.
Apparently, 1.2 million posts being censored EVERY DAY—just about COVID-19—is not enough. In a chilling move, Minnesota's Antifa-promoting AG Keith Ellison, Virginia's Mark Herring, Wisconsin's Josh Kaul and 17 others are demanding mandatory silence from people like you.
Thankfully, we have a window of opportunity that goes above these state attorneys general. We can protect our freedom in spite of what Facebook and its cronies might want, but that window is closing, at least with the Federal Communications Commission (FCC).
The FCC has a public comment period, but the deadline is quickly approaching. You have until Friday to sign LCA's petition which will be delivered to the FCC to urge them to end this censorship. And you have until noon on September 2 to send your fax to be included in this comment period.
In addition, Congress and the Federal Trade Commission (FTC) are considering changes to end this censorship. But right now, your urgent fax to all of these targets is the best way to counter the voices of these attorneys general demanding all Americans agree with them—or risk becoming permanently silenced. -Mat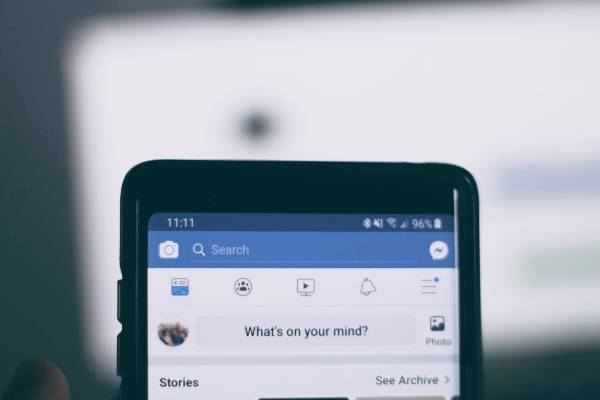 These attorneys general want to silence anything that they believe is "discrimination" and "hate" (anything that does not support the LGBT agenda). All of these are common ways radicals describe and demean pro-marriage, conservative, patriotic groups and/or anyone with a view in contrast to their own.
Free speech was never intended to protect only the speech that everyone agrees with. Free speech must remain strong to protect the speech that Big Tech and George Soros want to censor.
It is not enough for these radicals to censor 1.2 million posts every day, they also demand 100% support—or complete silence—from the almost 70% of American adults currently on Facebook.
Just one of those 1.2 million posts was from Dr. Simone Gold, a board-certified emergency physician, attorney, and founder of America's Frontline Doctors. Dr. Gold recently stood on the steps of the U.S. Supreme Court and provided explosive truth that the American people have been lied to about widely available and highly effective treatments for COVID-19. Her words sparked a fire across our nation that Facebook desperately tried to stamp out.
Now is the time to stand up for the truth. Our nation desperately needs more truth, more freedom, and less censorship. Send your urgent fax to the FCC, FTC, and Congress right now demanding the freedom of speech our Founding Fathers died to give to us.

These 20 attorneys general are using the full weight of their state offices to make it appear that their entire states are pushing for more censorship. They make the following specific demands under their official titles from the states of CA, CT, DE, HI, IA, IL, ME, MD, MA, MN, NJ, NM, NY, NC, PA, RI, VT, VA, WI, and DC:
"Aggressively enforce Facebook policies against hate speech and organized hate organizations" (including the truth about marriage, abortion, hydroxychloroquine, and many more life-saving topics.)
"Allow public, third-party audits of hate content and enforcement" (likely done by radical organizations with a censorship agenda, like the SPLC and organizations funded by George Soros)
"Commit to an ongoing, independent analysis of Facebook's content population scheme and the prompt development of best practices guidance" (right now 90% of Facebook's so-called factcheckers have public ties to George Soros)
"Expand policies limiting inflammatory advertisements that vilify minority groups" (rejects businesses and organizations that don't parrot their radical talking points)
"Offer live real-time assistance" (makes censorship instant)
"Make information about harassment and intimidation more readily available: (easier for people to report and censor pro-family groups)
"Strengthen filtering, reporting, and blocking tools:" (so that pro-family posts are never even seen)
My staff and I have personally already seen shocking censorship and attacks happening across social media in America. Now keep in mind that these state attorneys general are pushing for even more!
While we still have a voice, it is important to use it. Send your fax now to the FCC, FTC, and Congress to urge them to change the application of current rules to protect free speech in the 21st century.

Capitol Hill is a confusing tangle of departments, offices, and courtrooms with a patchwork of authority, powers, and motivations unique to each one. Our staff in D.C. is there to serve you. We do the research and work so that you can be confident that your message is getting to the best person with the authority and power to affect the change that our nation needs.
We are honored to partner with you in this mission to magnify your voice. We can only do this thanks to the generous donations of friends and supporters. I thank you for your prayers and support that keeps our ministry on the frontlines of these battles. I invite you to give your best possible donation today to continue this momentum for change.

For a democracy to survive, we must have the freedom to sift and sort through a free marketplace of ideas with the best one winning. It's time to end the possibility for a random robot or tech geek to decide what medical information you can and can't have.
Onward,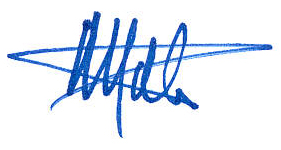 Mat Staver, Chairman
Liberty Counsel Action


P.S. We cannot let lies and fake news control us. It's time to stand up for our liberties and freedom of speech. Now is the time to rise up and fight against these Big Tech censors, who demand that you live in fear. Send a fax demanding that legislators and the FCC move to protect the freedom of information and free speech.
I also invite you to forward this message to like-minded friends who want to see freedom preserved in America. Then sign our petition to protect free speech; there are only 48 hours left to add your name.
Each day brings a new set of expenses to keep our ministry moving forward. If you can support Liberty Counsel Action with a donation of any size today, I would be grateful for your partnership in the vision to restore freedom in America. God bless you.
P.P.S. We've created a special COVID-19 resource page and fact sheet. Please download and share it with family and friends.
---
Source:
Nationalist Review. Attorneys General In 20 States Tell Social Media Giants To Censor More Free Speech, Keith Ellison Among Signers. (2020, August 19).