Are you ready for our faith to be illegal in America? I'm not!
The Democrats plan to push the dangerous "Equality Act" through Congress with a rushed vote. The full House could vote as early as possible, followed by the Senate. Their strategy is to push this horrific legislation before we can raise the alarm to mount a filibuster against it in the Senate.
This extensive legislation is the greatest, most comprehensive threat to religious freedom I have yet seen in America! It would elevate privileges for LGBT conduct above religious freedom in every cultural arena in America - including churches and religious colleges.
But these radical legislators weren't counting on you acting!
I am rushing you this email so you can send an urgent fax right now to Congress. If the so-called "Equality Act" becomes law, it will cause unimaginable damage to the lives of people of faith in every corner of our nation. Fax now. - Mat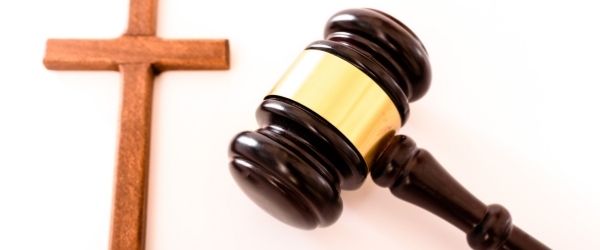 Let me explain how this wrongful named "Equality Act" is a threat to you.
It elevates "sexual orientation and gender identity" behaviors to the same specially protected class as race. The best way to conceptualize the far-reaching impact of the "Equality Act" is expressed in this short sentence: What you cannot do legally respecting race, you will not be able to do legally respecting LGBT or gender identity.
It will transform every area of American life—including churches; religious colleges and universities; public, private, and Christian schools; curricula; religious and private organizations; employers; employees; individuals; foster care and adoption; shelters; local, state, and federal entities; privacy; women's rights, including sports; a single individual providing a product or service online from their home, and more.
It will ban lifesaving counsel to those struggling with unwanted desires or behaviors.
And if you don't bow, you could be sued!
We won this battle in the last Congress by stopping the bill in the Senate. The battle this time will require every vote we can muster. Fax Congress right now to block this bill.
Speaker Nancy Pelosi announced that Democrats will no longer be satisfied with mere tolerance. "Tolerant?" she said. "That's a condescending word to me. This is not about tolerance. This is about respect for the LGBTQ community. This is about taking pride."
The "Equality Act" goes far beyond making legislative demands for Americans to "respect" LGBT behavior. This legislation will result in the wholesale destruction of our freedom, including religious freedom.
I have much more to share with you in the coming days.
Join us in blocking this radical bill by sending your urgent fax to Congress.
One former legislator said this bill "endangers the First Amendment right of every single American, because the bill makes no provision for sincerely held religious belief, it will criminalize the fundamental tenets of major world religions."
Take note: For the first time ever, this bill states that the Religious Freedom Restoration Act may not be used as a defense!
Rep. Virginia Foxx (R-NC) stated this bill is clear in its intent. It "is a brazen attempt to replace religious liberties with the identity politics of the moment." She went on to describe this bill as "hysterical clawing at individual Americans who hold personal religious convictions."
It is imperative that we do not allow this bill to pass. Stand with me today. Send a rushed fax to Congress to stop this dangerous legislation.
Liberty Counsel Action is proud to be leading grassroots opposition to this horrific bill. We were the first voice alerting the public to this threat when it was first introduced two years ago, and we were able to stop it.
But now the stakes are even higher. So, please do not just read this email and think someone else will act. We need each of you to pray and act NOW.
Your financial support allows us to be on the frontlines of the battle for the heart and soul of our nation. If you can, join our extended Challenge Grant to DOUBLE your impact to help the massive effort needed to defeat this dangerous bill. Support Liberty Counsel Action today.

I encourage you to pray with me through Isaiah 59:19 for our nation. "When the enemy comes in like a flood, the Spirit of the Lord will lift up a standard against him."
We are humbled to have the opportunity to stand for truth and righteousness, and I invite you to be a part of this crucial battle.
For Freedom,


Mat Staver
Chairman
P.S. We have a Challenge Grant that will effectively DOUBLE the impact of your donations! Select here to equip our staff to fight this battle for religious freedom in America.
Then send a fax directly to members of Congress and urge them to block this legislation. And then sign our petition against this outrageous bill. God's blessings on you and your family.

Sources:
Baldwin, T. (2021, Feb 18). Baldwin, Merkley, Booker Announce Senate Introduction of Landmark, Urgently Needed LGBTQ Rights Bill.
Equality Act of 2021. (2021, Feb). 117th Congress (2021-2022 Session). KIN21035-808.