A federal class-action lawsuit was just filed against the Department of Education (DOE) with the goal of forcing the DOE to enact a policy equivalent to the LGBTQ portion of the "Equality Act" against all private Christian colleges in America.
This lawsuit rails against a biblical view of human relations and behavior. In other words, this lawsuit is asking the DOE to force Christian schools to not be Christian but rather to promote LGBTQ behaviors.
The lawsuit, like the "Equality Act," seeks to crucify these schools—and on Holy Week no less!
If the so-called "Equality Act" passes in the Senate, the environment in which we live will become exponentially worse. The bill will spawn lawsuits with the full weight of the federal government—paid for by your tax dollars—to attack and bankrupt every single religious school, church, faith-based organization and individual!
We must stop this bill. This is the most destructive bill to our religious freedom in U.S. history. Tell the Senate: Vote No on the "Equality Act."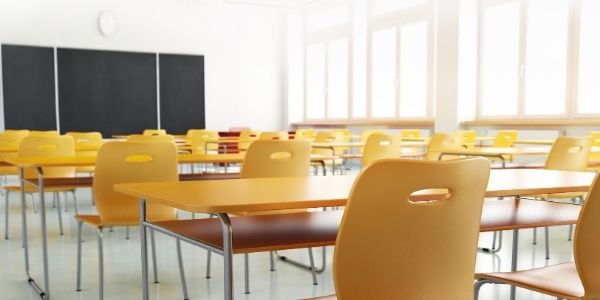 Throughout history, tyrants have targeted the church for destruction. The Roman Empire, the USSR, China and every despot since the first century has tried to silence the church. Historically, people of faith stand as the last bastion of true freedom.
God's demand to Pharaoh was: "Let my people go, that they may worship Me" (Ex. 8:1). The apostle Paul later commanded the Galatians, "It is for freedom that Christ has set us free. Stand firm, then, and do not let yourselves be burdened again by a yoke of slavery" (Gal. 5:1).
Freedom is a core value of our faith, and we recognize that our freedom comes from God. For this reason, God's people have always been the target of tyrants. The former USSR turned churches into museums, and ISIS turned them into rubble. China bulldozes them, and now American politicians are trying to give LGBTQ activists the "right" to bankrupt every church, religious school, faith-based organization and individual that refuses to promote the LGBTQ agenda.
Tyrants do not permit freedom of religion, speech or conscience. They want your final and complete submission.
If places of worship, religious schools and people of faith are silenced, America will rapidly become an anti-freedom, anti-Constitution, anti-family, anti-life, socialist state. Oppressive regimes try to replace God with more government control.
The misnamed "Equality Act" will bulldoze religious freedom, speech and conscience. It must be stopped!
Right now, we have a window of opportunity before this decision is forced upon us to demand that our senators block this bill. It is urgent and critical to act now. Even if you have already sent a fax, you can send another one today. You can also sign the petition and send this email to your friends.
We cannot allow this bill to slip through the Senate and become law. STOP THE "EQUALITY ACT" with your urgent fax now.

At first, LGBTQ activists claimed they just wanted to live their own lives, but now there is a nationwide push to force you to live your life the way they want you to in direct conflict with your faith and freedom. Now even some LGBTQ individuals are standing against this bill because they recognize it goes way too far! Even they are recognizing it is an attack on people of faith.
Soulforce, the group backing this new lawsuit, recruited LGBT activists to sit on the front row of a church to disrupt even a sermon! So too, the "Equality Act" targets churches, religious schools and people of faith by forcing the LGBTQ agenda and revoking the federal Religious Freedom Restoration Act.
If we allow this bill to pass, it will destroy every school, church, organization or business run by religious or Christian principles. We need to speak up now. Send your urgent fax to STOP THE "EQUALITY ACT."

Since it is doubtful the Biden DOE will properly defend this case, the colleges will intervene to defend themselves. I have already been in contact with such a college. At the same time, our team is working to defeat the "Equality Act." We can stop this bill if we join together.
This is a battle we must win on both fronts, in the courtroom and in the Senate! Please take advantage of our Challenge Grant today to empower us to fight in both arenas. Your donation will be DOUBLED for the greatest impact of your gift. Support Liberty Counsel Action today.

Mat Staver
Chairman
Liberty Counsel Action
P.S. Please do not let the Challenge Grant opportunity pass to DOUBLE the impact of your donation. Freedom in America is under attack, and we need your help to fight back. Then take a stand against this bill. Even if you have sent a fax before, you can still send a fax again today.
P.P.S. If you want to take one more step, I encourage you to call and politely encourage Sen. Joe Manchin at 202-224-3954 and Sen. Kyrsten Sinema at 202-224-4521 and urge them to keep the filibuster (which is the No. 1 thing stopping this bill). Then, if you haven't already, please sign our petition against the "Equality Act."
Sources:
Hunter et al v. U.S. Department of Education et al. (2021, Mar 29). Oregon District Court. Case: 6:21-cv-00474.