I have been warning about the real, physical dangers of so-called "transgender" distortions of reality. Sadly, this fiction contributed to the death of an innocent child that I'll explain below. It also places medical staff and EMTs in a dangerous crossfire between delusions and medical realities.
But if HR 5 becomes law, this devastation will become much more commonplace. This bill must NEVER become law! I'm asking you to act now by faxing the Senate to oppose this outrageous bill and protect your freedom. This bill must NEVER become law! —Mat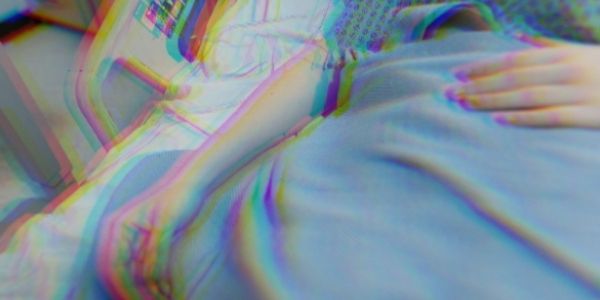 A 32-year-old individual showed up at the hospital. I'll call this person "Tracy." A nurse on staff saw that both appearance and medical records indicated that Tracy was a man who had not been taking blood pressure medication. When Tracy complained that "his" abdomen was hurting, the nurse never thought to ask a "man" if he was pregnant. Knowing the correct sex of a patient is critical information, especially in a fast-paced emergency environment.
The nurse's assumptions of the condition would have been correct ... if Tracy had actually been a biological man. But Tracy was a woman who had stopped taking male hormone treatments. She was unknowingly pregnant, and early labor was threatening the life of her unborn child. However, her medical record and appearance gave the nurse every reason to think that pregnancy was impossible.
After time passed, the medical staff realized she was in labor; however, by then, Tracy's labor had pushed the umbilical cord into the birth canal and her baby's heartbeat went from "unclear" to not beating at all. Moments later, Tracy delivered a stillborn child.
This was a tragedy reported in The New England Journal of Medicine. This innocent child died needlessly because medical records were falsified—at Tracy's insistence. If they would have been accurate, this nurse could have given the appropriate care and saved this child's life. But instead, this baby was sacrificed on the altar of twisted political correctness and lies.
If the "Equality Act" passes, it will lead to more tragedies and will further tie the hands of our medical community to provide care.
We can stop the "Equality Act." We must stop it! Every vote in the Senate will count. Select here or the button below to send your fax.

Political correctness is turning health care on its head. There are only two genders. One study found as many as 6,500 differences at the gene level between men and women! This means that men and women process and metabolize medicine differently. The dose for one gender will not be the same dose for the other.
When EMTs pull up to a scene, they must correctly judge someone's gender, height and weight to administer the correct medications—but this is getting increasingly difficult.
One EMT shared, "Many EMTs that I work with are scared to give medications because if we assume someone is male and give medications for a male and, in fact, they are female, we could kill them and lose our license. We are afraid to give medications. Especially with the hormones these people take, they can cause serious interactions with some of these medications," Elizabeth Johnston reported.
This challenge is making it more dangerous for EMTs and for any patient they serve. "Many good strong EMTs/paramedics are leaving the field because they don't want to deal with this nonsense," the EMT concluded.
EMTs and First Responders are on the front lines and are under attack. The "Equality Act" will cause incredible harm.
Rush your urgent fax to the Senate to stop the "Equality Act" and protect our medical professionals and the people they serve.
In a true emergency, EMTs need to radio ahead for less common medications that are not in the ambulance to be ready upon their arrival to the ER.
In this situation, an emergency responder is faced with the decision to either use the correct gender for the right dosage or the "preferred" gender and have the hospital prepare the wrong dose.
When this EMT used the correct God-given gender, "I got cussed out because I misgendered them. ... Because this person threw such a fit, I had to take a three-week-long Transgender Sensitivity Class and write an apology letter to this person." All because this EMT wanted to make sure the patient got the right dose. Help stop this from spreading nationwide through the misnamed "Equality Act."

My team is committed to fighting this dangerous bill. We are meeting with key leaders and empowering other organizations to help spread the message of the dangers of HR 5.
America's Judeo-Christian values are under assault. And our team is busier than ever pushing back. Help defend freedom by making your best possible donation today. Your donation will effectively be DOUBLED by a generous Challenge Grant.

Join me in crying out to God to rescue our nation from this attack. Psalms 54 starts out "Save me, O God, by Your name, and vindicate me by your power. Hear my prayer, O God," and ends, "For he has delivered me from all trouble."

Mat Staver
Chairman
Liberty Counsel Action
P.S. Please do not let the Challenge Grant opportunity pass to DOUBLE the impact of your donation. Freedom in America is under attack, and we need your help to fight back. Then take a stand against this bill. Even if you have sent a fax before, you can still send a fax again today.
P.P.S. Then, if you haven't already, please sign our petition against the "Equality Act." God bless you!