There is a massive effort being waged to pass the "Equality Act" during so-called "Pride Month." A vote on this bill has been promised this month. The Democrats are frantic to pass this bill after HR 1 (the voter fraud bill) hit a major road bump.
The contrasting stories of two teachers illustrates the danger of HR 5 (Equality Act) to destroy our children.
There is extreme pressure on senators now to pass the Equality Act this month. We must stop HR 5 before it destroys our children and our nation! Take a moment now to fax the Senate. — Mat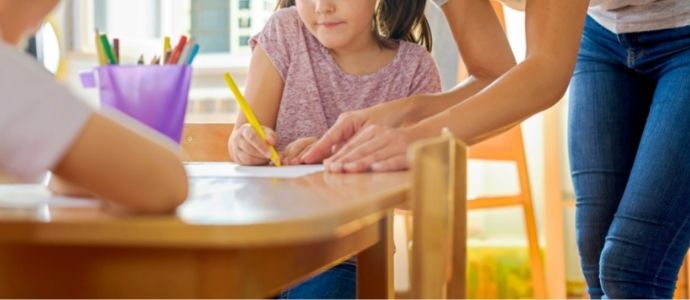 A Loudoun County, Virginia, elementary school gym teacher was put on leave for refusing to tell his kids that boys can be girls and girls can be boys. Physical education teacher Byron "Tanner" Cross addressed the school board May 27 regarding the district's proposed "Rights of Transgender and Gender-Expansive Students" policy. He said:
"I love all of my students, but I will never lie to them regardless of the consequences. ... I'm a teacher, but I serve God first, and I will not affirm that a biological boy can be a girl and vice versa because it's against my religion. It's lying to a child, it's abuse to a child, and it's sinning against our God."
Cross went on to cite studies showing that many people who take opposite sex hormones and undergo surgery don't fully understand the consequences of their actions. A recent study had 30 young people who "felt led astray because of lack of pushback or how easy it was to make physical changes to their bodies." They are trying to undo the damage they did to their bodies.
"It's not my intention to hurt anyone," Cross continued, "but there are certain truths that we must face when ready. We condemn school policies [that] would damage children [or] defile the holy image of God."
Two days later, Tanner Cross was suspended and put on indefinite leave until a judge reversed the decision ... just because he refused to lie to his students about these life-altering, permanent decisions.
But if the Equality Act passes, this teacher would not be reinstated by a judge. HR 5 would be the end of this teacher's career!
Joe Biden is putting intense pressure on Sen. Joe Manchin (D-WV) and other Democrats to pass HR 5 during this so-called "Pride Month." We must flood the Senate with faxes and petitions to demand they STOP HR 5!

Imagine finding your children or grandchildren being forced to watch a video by a male teacher who, using a storybook, tells the kids he is neither male or female, is sometimes both and sometimes neither.
Seem far-fetched? It's not. In Madison, Wisconsin, a public school sent all of its K-5 students a disturbing video demanding the kids no longer refer to a biological male teacher as "Mr." Reading from a storybook titled They Call Me Mix, he tells the children they must refer to him as "Mx" because he is "neither male nor female." He says he is "both, and sometimes neither." We received calls from angry parents who were not forewarned.
Any resistance to his working with small children or forcing his views on them would give the teacher and the Department of Justice the right to sue.
HR 5 even applies to churches and religious schools. They MUST have the right to teach the next generation biblical values. Without this freedom, churches and schools will be forced to comply or face lawsuits, loss of tax exemption and lose accreditation. Communist countries relentlessly target churches to silence them—and that is exactly what HR 5 will do.
The Equality Act will force churches and religious schools—pre-K through college—to remain silent and submit. Join us in blocking this radical bill with your rushed faxes now.

Your faxes and petitions are working. So far, we have been able to hold off HR 1 and HR 5. We must keep up the relentless pressure. If HR 5 passes, generations of children will be caught in the LGBT and Q lobby's deadly game—and adults will be punished if they dare to speak out.
We CAN stop HR 5—we MUST stop HR 5. Even if you have already sent a fax or signed a petition, please do so again. We direct these citizen protests to impact critical votes and build a firewall.

Our D.C. team is supporting and facilitating a group of incredible, transformed ex-LGBTQ people to meet with members of Congress (even some you would not expect) to oppose HR 5. Your donation to LCA made this powerful face-to-face meeting possible.
To continue this kind of impact, we need your help. I encourage you to take advantage of our Challenge Grant today to DOUBLE the impact of your gift. Support Liberty Counsel Action now.

Thank you for standing with us to protect our children!
Mat Staver, Chairman
Liberty Counsel Action
P.S. Our Challenge Grant will DOUBLE THE IMPACT of every donation given today.
P.P.S. FAX the SENATE—SAY NO TO THE EQUALITY ACT.
Also, click here to sign the petition. And email your friends.
Sources:
Barillas, M.M. (2019, Jun 12). 'Transgender' male teacher 'comes out' to elementary school kids without a warning. LifeSite News.
Behrmann, S. (2021, Jun 5). The Equality Act could soon be getting a vote in the Senate. What are its chances? USA Today.
Zantow, E. (2021, Jun 1). Va. teacher suspended for saying he won't call transgender students by their pronouns. The Washington Times.