Burger King is donating for every chicken sandwich purchased this month to the LGBTQ "Human Rights Campaign" pushing the misnamed "Equality Act."
The "King" doesn't stop there. It mocks Christian beliefs and a traditionally Christian-run company while demanding LGBTQ+ special privileges. In the past few days, this insulting antireligious attitude is spreading across our nation to sports teams, children's TV programs and public locations.
If the Equality Act passes, it will codify this deviancy and punish dissenters who believe men cannot be women and marriage is between one man and one woman. If you dare post, email, preach or publish in opposition to this agenda, you will be censored by law and may be sued. This one bill will drive the church underground and destroy Christian education.
Democrats just need one more senator to turn this bill into law. Rush your urgent fax to the U.S. Senate to stop HR 5. - Mat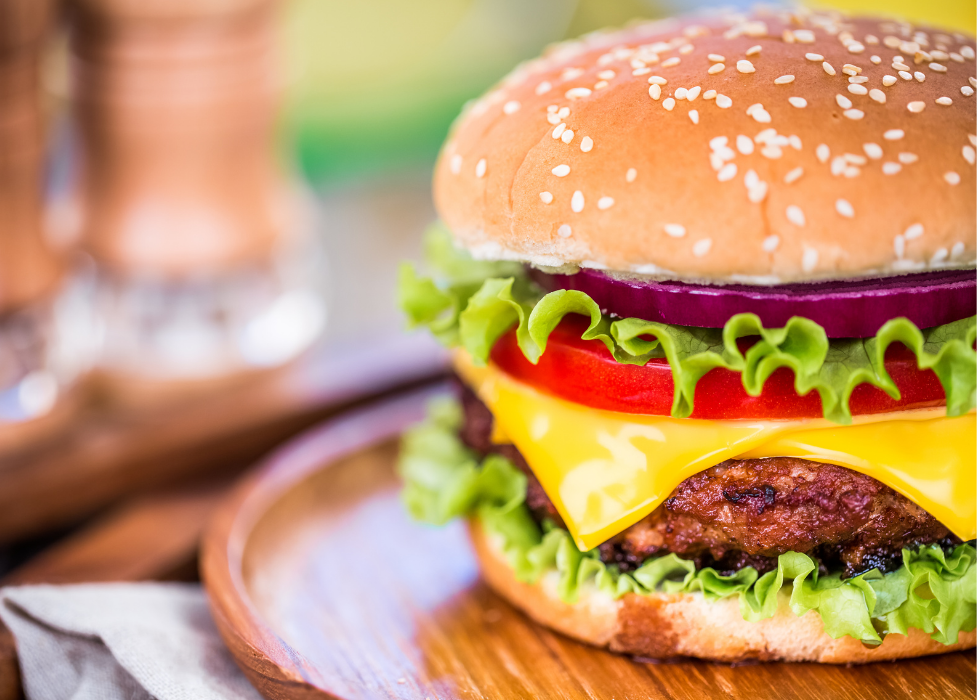 Burger King jumped into the most politically divisive topic via Twitter. It wrote:
"the #ChKing says LGBTQ+ rights! during #pride month (even on Sundays) your chicken sandwich craving can do good! we are making a donation* to @HRC for every Ch'King sold"
The choice to use chicken sandwiches and the words "even on Sundays" mocks Chick-fil-A and people of faith.
For the moment, we can speak out. Your freedom of speech and dissent is protected. But if the Equality Act passes, it will become illegal to speak out or against or dissent from the LGBTQ agenda! HR 5 will give the force of law to require the government to shut down dissent to these LGBTQ+ behaviors.
Democrats have 49 co-sponsors for HR 5. For some of them, it's personal. For instance, Sen. Chuck Schumer (D-NY) has a daughter who is a lesbian, and he wants to force everyone to bow before the LGBTQ altar.
Even if you already responded, we need to keep steady pressure against this bill. Send your fax to the Senate to stop the Equality Act.

So far, we have been able to stop HR 1, the voter fraud bill, because Sen. Joe Manchin (D-WV) said he will not vote for a bill that no Republican supports. At present, 50 Republicans are opposed, and 49 Democrats support HR 5. We must keep the Republicans AND Manchin.
This bill states that the "Q" in "LGBTQ" means "queer." The term applies to EVERY devious behavior. This means that every one of the nearly 550 paraphilias would be protected and become preeminent over religious freedom and speech!
"People use the term queer because it's not specific to sexual orientation or to gender identity but is more of an umbrella term that can encompass a lot of people," Fred Sainz told LGBTQ Communities. Sainz is on staff for the HRC organization that is receiving donations from Burger King.
"'Queer is anything that exists outside of the dominant narrative,' Cleo Anderson, a 26-year-old intern at GLAD," an LGBTQ group, the LGBTQ Communities article said.
These radical activists are not even trying to hide the meaning of "Q." It goes far beyond LGBT, and includes pedophilia, necrophilia and nearly 550 other paraphilias. The horrific impact this will have on protecting children from abuse and the future of our nation will be devastating.
STOP this bill from becoming law. I'm asking you to act now by faxing the Senate to oppose this outrageous bill and protect your freedom.

We cannot lose one vote. If there is one more vote in support of HR 5, Sen. Schumer will try to shoehorn this bill alongside the budget to bypass the 60-vote filibuster rule.
This bill will force military personnel to be subject to disciplinary actions if they object to a man pretending to be a woman or vice versa. The members of our military should not be used as political pawns. These men and women should have one focus--military readiness. Even now we receive calls from service members for help. HR 5 will overwhelm the military like a flood.
That's why I'm asking you to act now by faxing the Senate to oppose this outrageous bill--and protect our faith and freedom.

Thanks to your support, our team is working on Capitol Hill to make sure that every person's fax and petition are heard and can reach their maximum impact. We have helped set up critical meetings this month with key senators to meet some incredible people who have been freed from the LGBTQ web. LCA is representing your concerns in person and meeting with members of the Senate and their staff on this bill.
Together, we have an opportunity to STOP HR 5 (S 393). We must do everything in our power to win this battle. The challenges of this legislative season are mushrooming. We need your prayers and help. Expand your reach with our Challenge Grant to DOUBLE the impact of your gift. Support Liberty Counsel Action today.

Thank you for standing with us and for America!
Sincerely,
Mat Staver
Chairman, Liberty Counsel Action
P.S. Our Challenge Grant will effectively DOUBLE the impact of your donations! Select here.
P.P.S. Then make sure that antireligious voices are not the only ones heard on Capitol Hill. Send your fax today. Please forward this email to your friends. If you haven't already, you can also sign our petition before our next delivery to the senators.
Sources:
Kenney, T. (2021, Jun 7). Burger King takes dig at Chick-fil-A during LGBTQ Pride month with new chicken sandwich. Miami Herald.
LGBTQ Communities: Lesbian, Gay, Bisexual, Transgender & Queer. (Accessed: 2021, Jun 10). What does the Q in LGBTQ stand for?