Today, Senate Majority Leader Chuck Schumer is meeting with 11 members of Congress regarding the use of budget reconciliation moving forward. This is a huge threat. This is what we have been warning about as a loophole for Democrats to pass the "Equality Act" with just one more senator's vote.


A father just reached out to my legal team because the government and his ex-wife are pulling his child away from him for speaking the truth that his 15-year-old biological son is, well, a boy.

This is happening in the heartland of America in Oklahoma! Below, I'll share this story.


Senate Majority Leader Chuck Schumer promised a vote on the Equality Act this month. This bill will force the LGBTQ and abortion agenda into every corner of our lives. Take a stand with your fax pressing senators to stop the Equality Act. — Mat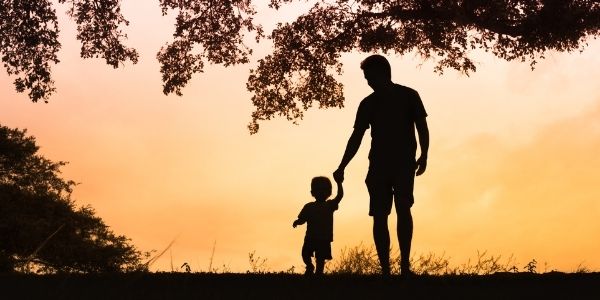 This Oklahoma story gets even sadder. This father shared he has two sons, 9 and 15. "The state is threatening to take away my visitation with both [sons] unless I comply and call my [older] son a 'she,' use his trans name and do not try to dissuade him from this lifestyle."
The state is willing to deny a 9-year-old child any relationship with his father as a bargaining chip to force this father to tell his older son a lie.
Biology is not a choice. An Israeli research team identified "around 6,500 genes with activity that was biased toward one sex or the other."
This government is willing to deny science and destroy people who tell the truth. Unfortunately, we can expect this to become the norm if HR 5 passes. This is why it is so critical to send a fax now to stop HR 5 (S 393).

A 14-year-old former Loudoun County, Virginia, student, Jolene Grover, told the school board:
"Everyone knows what a boy is—even you," she said. "Your proposed policies are dangerous and rooted in sexism. When woke kids ask me if I was a lesbian or a trans boy because I cut my hair short, it should tell you these modern identities are superficial."
"Boys are reading erotica in the classroom next to girls," she told board members, "and you want to give them access to girls' locker rooms?"
But if the Equality Act passes, every school bathroom, locker room and shower will be thrown open to young men. It will become illegal for girls like Jolene to speak the truth!
We are one vote away from the Equality Act sliding through via budget reconciliation and pushing our nation into a dysfunctional abyss of lies that will criminalize honest people and loving families.
This is why I'm asking for you to act now and fax the Senate to oppose this outrageous bill—and protect your family's freedom.

The gene-level study out of Israel was led by Professor Shmuel Pietrokovski and Dr. Moran Gershoni, both researchers from the Weizmann Institute's Department of Molecular Genetics. They found genes that were highly expressed in the skin of men relative to that in women's skin, and they realized that these were related to the growth of body hair. Gene expression for muscle building was higher in men, and certain energy storage was higher in women.
This study was so detailed that researchers found and identified the gene expression in the liver that provides molecular evidence for the known difference in drug processing between women and men. It also found genes "expressed only in the left ventricle of the heart in women."
No legislation can erase biology. It can only punish those who speak the truth and harm those who are deceived and confused. I cannot emphasize enough how important it is to stop the Equality Act. Send your fax to the Senate to stop the Equality Act from hurting people.

From changing the minds of legislators on Capitol Hill, to fighting for counselors to have the freedom to help families like the one in Oklahoma, Liberty Counsel Action is providing the tools to preserve our nation, thanks to your support and our friends and faithful donors who give each month to allow us to fight—and win—these cultural battles.
I appreciate your prayers for our efforts, and I want to ask specifically for your prayers for this family in Oklahoma. Then join our extended Challenge Grant to DOUBLE the impact of your gift right now. Support Liberty Counsel Action today.

We are wonderfully made! Let us turn our eyes to our Creator, thank Him for His care and stand on unchangeable truth.
Onward,
Mat Staver, Chairman
Liberty Counsel Action
P.S. Our Challenge Grant will effectively DOUBLE the impact of your donations! Select here.
Send a fax directly to members of Congress and urge them to block this horrific bill and its devastating fallout. And then sign our petition against this outrageous bill. God's blessings on you and your family.
Sources:
Foust, M. (2021, Jun 14). 8th-Grade Girl Blasts Board for Transgender Policy: 'Everyone Knows What a Boy Is – Even You.' Christian Headlines.
H.R. 5. Equality Act of 2021. (2021, Feb). 117th Congress (2021-2022 Session).
Liberty Counsel. (Published 2017, May 9; Accessed: 2021, Jun 15). Israeli Researchers Disprove Transgender Propaganda.