A San Francisco "gay chorus" is releasing several songs, with one that boldly proclaims they are "coming for your children!" At least one member of this chorus is a registered sex offender convicted of lewd and lascivious acts upon a child under 14 years of age!
These lyrics will shock and horrify you. ... This unmasks how the "Q" in the misnamed "Equality Act" is intended to protect pedophiles, which includes your church's Sunday school programs, day care and boarding schools!
Monday (July 12) is the next opportunity that the Senate could vote on the Equality Act. We can win the battle to block this bill and protect our children and grandchildren. For the last seven months, together we have stopped the Democrats' radical signature legislation. We need to keep fighting this battle once again right now!
Greet these legislators with a flood of your faxes to stop this bill. Click the button below to send your fax now and keep reading to get a chilling glimpse into what we are fighting against. — Mat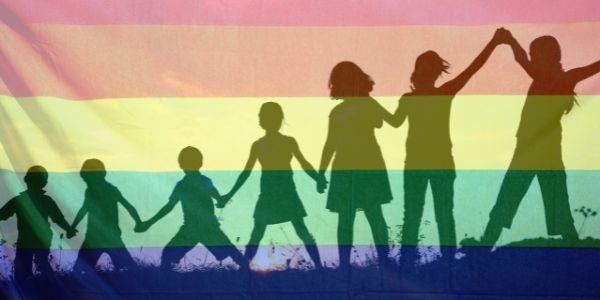 We are standing at a crossroad. Will we preserve freedom and virtue, or will our nation forcefully implement the LGBTQ agenda? This song states:
"You think we're sinful. You fight against our rights ... You think that we'll corrupt your kids if our agenda goes unchecked. Funny, just this once, you're correct. ... Your children will work to convert all their sisters and brothers. Then, soon, we're almost certain. Your kids will start convertin' you! The gay agenda is coming home. The gay agenda is here! ... We'll convert your children. Then we'll turn to you."
As shocking as they are, these disgusting lyrics are nothing new! In 1987, the "Homosexual Manifesto" did not sugarcoat their goals:
"This essay is ... an eruption of inner rage, on how the oppressed desperately dream of being the oppressors. ... We shall sodomize your sons. ... We shall seduce them in your schools, in your dormitories, in your gymnasiums, in your locker rooms, in your sports arenas, in your seminaries, in your youth groups, in your movie theater bathrooms, in your army bunkhouses, in your truck stops, in your all male clubs, in your houses of Congress. ... Your sons shall become our minions and do our bidding. ... They will come to crave and adore us."
The manifesto's author, Michael Swift, closes: "We too are capable of firing guns and manning the barricades of the ultimate revolution. Tremble, hetero swine, when we appear before you without our masks."
Thirty-four years later, this twisted dream is close to being reality through the passage of HR 5 in the Senate. It is time to wake up our nation! We must protect our children from this onslaught for which HR 5 will open the doors. This is a dangerous bill. It is critically important that members of Congress hear from you right NOW. Tell Congress NO on this bill!

In his chilling prediction decades ago, Rep. William Dannemeyer (R-CA) foresaw this dangerous legislation. He warned that the radical homosexual dream was to amend the 1964 Civil Rights Act to include every conceivable sexual perversity. The goal of the homosexual movement is ...
"to amend the Civil Rights Act of 1964 to include sexual preferences to the list of nondiscriminatory characteristics such as race, creed and color." Dannemeyer said everyone "should be aware of the militant nature of the homosexual movement."
The LGBTQ "dream" of yesterday has become today's nightmare. The Equality Act legalizes every sexually deviant behavior. The "Q" in LGBTQ stands for "Queer," according to the bill. "Queer" includes EVERYTHING outside of LGBT—including "minor attracted individuals" (pedophilia).
Let the Senate know this bill is NOT about equality.

This bill is dangerous to every American. But working together, we can stop this nightmare from passing into law!
Please, make your voice heard today! Tell Congress NO "EQUALITY ACT!" Select here to SEND YOUR FAX NOW!
Any vote will be close. We need every vote to stop this dangerous bill. YOU can make the difference. Please do not think someone else will respond and you don't need to. Everyone must speak up NOW by sending a fax and signing the petition!
We rely on YOU. Without you, NONE of our work is possible. We need your help as never before! Thanks to generous supporters, our Challenge Grant will effectively DOUBLE YOUR DONATION. PLEASE, be a part of the blessing today by selecting here or the button below.

As always, I appreciate your prayers for our nation and our team!
Mat Staver
Chairman
Liberty Counsel Action
P.S. Our 2021 Challenge Grant will DOUBLE THE IMPACT of every donation given today.
P.P.S. FAX CONGRESS NOW—SAY NO TO HR 5!
Prefer a petition over a fax? Select here.
Source:
Rod Dreher, R. (2021, July 7). Gay Group: 'We'll Convert Your Children.' The American Conservative.