Yesterday, 17 vehicles with SWAT with officers in full armor parked near our Ministry Center to handle counter-protesters as the March for Life was unfolding around the Supreme Court.
We are honored to be in the heart of the battle for life on Capitol Hill. Our work can be exciting, stressful and draining — all at the same time! Our team offered coffee to the officers on duty. Then our staff was on stage for the march. Finally, we hosted women from 30 states at our Ministry Center to encourage and refresh them.
Our entire team is passionate about protecting life. Below, I'll share what is happening to helpless children in D.C. that we cannot ignore. Abortion was the turning point that moved me from pastoring a church to attending law school and becoming an attorney. I've been fighting to stop this genocide for years. But the raw evil happening right now to these babies continues to shock me.
Pro-life advocates in Washington, D.C., opened a box headed to an energy company. They found the bodies of babies discarded by an abortion facility in our nation's capital — and they believe some of them were born alive.
We must stop this evil. We need senators to wake up to these brutal realities and pass the Born Alive Act, which the House recently passed. Send urgent faxes to stand up for these little ones. —Mat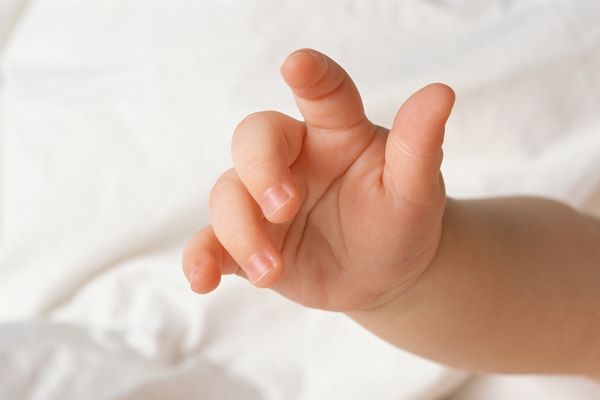 Tomorrow is the Sanctity of Life Sunday and this is needed so desperately in America. Terrisa Bukovinac is one of the pro-life activists who was present when a box from a D.C. abortion clinic that was intended for a Maryland incinerator and energy manufacturer was opened to reveal the bodies of 115 dead babies inside. Below is what she described:
Lauren cut the box open. Inside was a red bag and she cut open the bag. And immediately she knew, and she said out loud "It's babies, it's full of babies."

There were small, round, turquoise plastic containers. We unpacked 110 of them. 110 unborn children. And we found also five much larger containers packed within the box, one of those containers significantly larger than the other four.

And so we opened the largest container first. Lauren [Handy] had triple gloves on — she reached in, and she immediately said, "This one is whole." And we're all just watching.

And she puts a fully formed baby onto the table who was, we could tell, much older than our 22-week fetal model, for example.

This baby was clearly over 30 weeks and completely whole, and his skin was pink.

He was just the most beautiful baby boy and we just lost it in that moment. We were just all kind of holding on being strong, trying to get through this. And then this was just completely shattering emotionally. We were weeping, we were cursing the people that did this to him. It was just soul crushing to experience.

We named him Christopher X, and we thought there was definitely a significant chance that he might have been born alive.
Nothing can prepare you for a moment like this. These are real lives that are being discarded every single day! William Wilberforce is one of our heroes for ending the English slave trade. He said: "You can choose to look away, but you can never again say that you did not know."
We need your help to get this information into the hands of every senator who can STOP these unspeakable horrors. We need to make sure that they can never again say they did not know. Send your critical faxes to members of the Senate to demand they pass the Born Alive Act.
Lauren Handy is passionate about fighting abortion. She shared what was going through her mind as she pulled these children out of the box.

"I'm telling the babies that I'm sorry, and that I love them and I'm so sorry. That I'm sorry I failed them. And I'm sorry that I couldn't love them enough and sorry that I couldn't save them and I couldn't help their parents. And that I was just so sorry."
Tragically, what Lauren discovered is not new. In 2000, ABC's 20/20 with Connie Chung aired a program on abortionists harvesting baby body parts while the babies were alive. Testifying before Congress, one person said: "What changed my mind was watching late-term abortions, seeing their eyes looking at me as I cut through their skull to extract their brain for Parkinson's and Alzheimer's patients, cutting open their chest cavity, only to see a beating heart moving ever so slowly until it stopped. … "
THIS EVIL MUST END!

Send your urgent faxes to members of the Senate to pass the Born Alive Act and let them know America is watching.
Terrisa says, "A lot of late-term abortionists, after around 20 weeks, will use a substance called digoxin to cause a heart attack and kill the baby before they do the dismemberment. But Santangelo [the abortionist in D.C.] doesn't use digoxin because it's expensive and he's lazy, and it's just easier for him to deliver the baby whole by dilating and then just leave the baby to die."
Members of Congress need to be willing to listen to the truth and the voice of the people, especially as we approach a midterm election. Your faxes put senators on notice that we care about these children and demand immediate action.
An average of 2,363 babies are killed every day by abortion in the United States. Nearly 300 of them are in the second or third trimester, according to the Guttmacher Institute.
Liberty Counsel Action is committed to fighting this evil. We ask for your prayers and support. Thanks to our Challenge Grant, you can DOUBLE the impact of your gift.
Pray with me. Grieve with me. And then fight with me to demand justice!
Mat Staver, Chairman
Liberty Counsel Action


P.S. You can also add your name to our petition to Congress by selecting here.



---
Sources:

"Fighting for Innocent Life in D.C." Liberty Counsel Action, March 11, 2020. Lcaction.org/detail/20200311-fighting-for-innocent-life-in-dc.

"Induced Abortion in the United States." The Guttmacher Institute, September 2019. Guttmacher.org/sites/default/files/factsheet/fb_induced_abortion.pdf.

"Lauren Handy: 'These Children Were Murdered.'" The Pillar Catholic, April 5, 2022. Pillarcatholic.com/p/lauren-handy-these-children-were.‌

Royall, Linda, and Joe Miller. "Big Business and Bad Government: DC Has Known about the Buying and Selling of Baby Parts for Years, but Has Failed to Fix It." Restoring Liberty, April 11, 2016. Joemiller.us/2015/07/big-business-and-bad-government-dc-has-known-about-the-buying-and-selling-of-baby-parts-for-years-but-has-failed-to-fix-it/.

"What is 2,363?" Live Action. Accessed April 25, 2022. 2363.org/what-is-2363/.